南非的一家高端餐厅和夜店设计 Night Club Design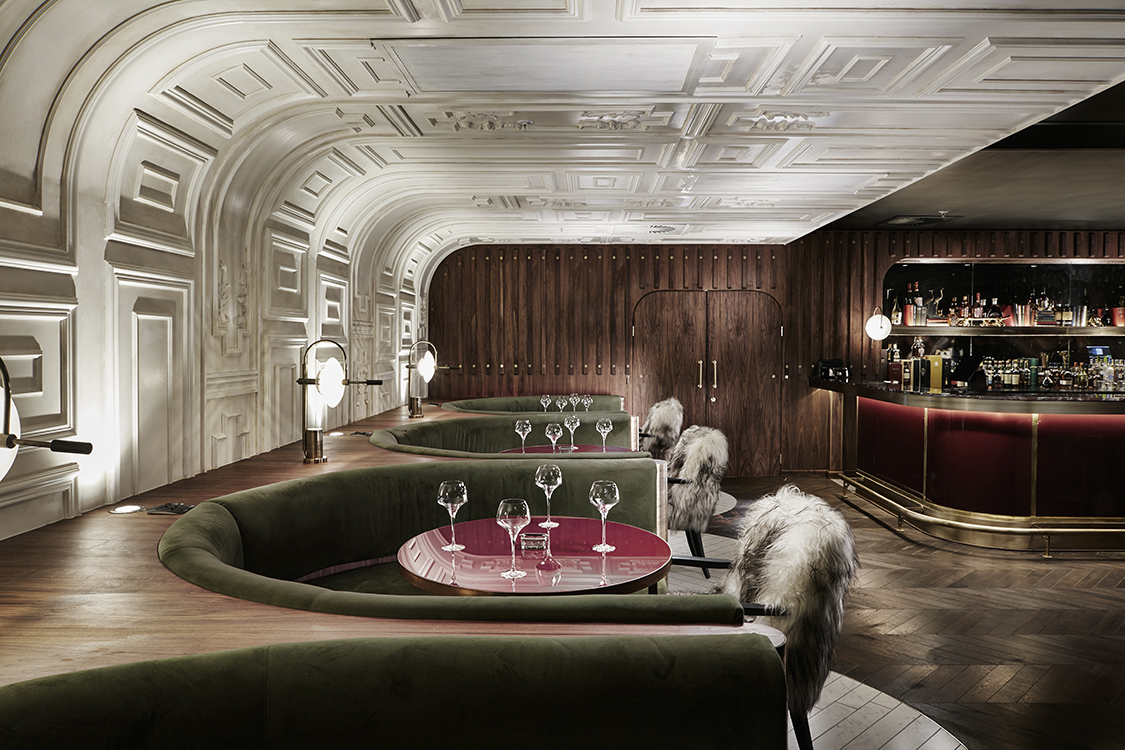 南非约翰内斯堡的高端餐厅酒吧设计,虽然是地下空间,但是设计确是非常高端和奢华
The latest nightlife hot spot in Johannesburg is Alice & Fifth. It advertises itself as an underground avant-garde venue and the address for luxury dining.
It is a darkly masculine night club in a rich, retro style we have seen much of lately with its velvet upholstery, dark wood, brass fittings, heavy drapery and no windows.
"The client wanted a sumptuous and decadent space juxtaposed with a raw unrefined underground edge,"  the designer Mr Plessis tells The Cool Hunter. "The feel was intended to be nostalgic  of a time gone by with a contemporary twist and a slightly dark undertone."
We like the overall balance of StudioA's concept that occupies in total 1,400 square-metre (15,070 sq. ft) of space and seats 225.
The dark colouring and the hard wood and marble are nicely softened by velvet seating and curved forms.
The surprises in this space are the curving, beveled white 'paneling' that covers some of the walls and even the ceiling in one area by the bar, and the striped marble flooring that makes the bar-front area stand out.
In addition to the sumptuous surroundings, the target customers who, according to Plessis, are "the well-heeled Sandton socialites, high powered businesspeople and politicians, and those seeking an adventurous night out" will be treated to a Johannesburg first: A supper club with live performances. Tuija Seipell.
this article source from coolhunter.