品牌VI设计 Jewellery brand logo design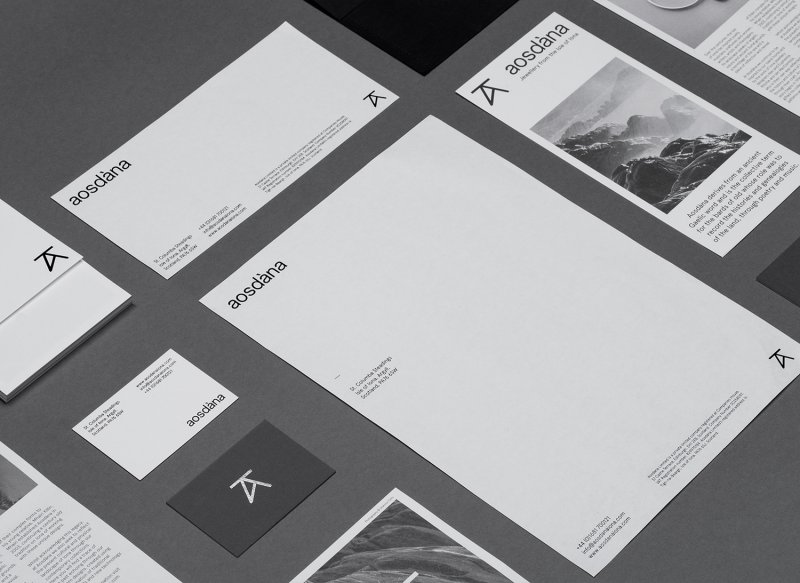 苏格兰珠宝品牌 Aosdàna的平面VI设计,颜色只用黑白灰,突出该品牌的简约而精致,独特……
Central to the new identity is a 'hallmark' which takes its influence from old Gaelic orthography and the masons marks found on the island. Accompanied by a simple logotype, the brand is adorned by repeat patterns of the marque, that in turn reference the geology of the location.
With a colour pallet reduced to black and white, as well as a beautiful use of grey as a supporting element, any embellishment is made through selection of materials or specialist print techniques. As part of the identity, black and white landscape photography is used to connect the studio and audience with the remote island context.
So now Aosdàna avoids the cliché of Scottish Celtic craft, and instead is presented as a timeless brand.