意大利艺术家Peeta给旧楼画了个外立面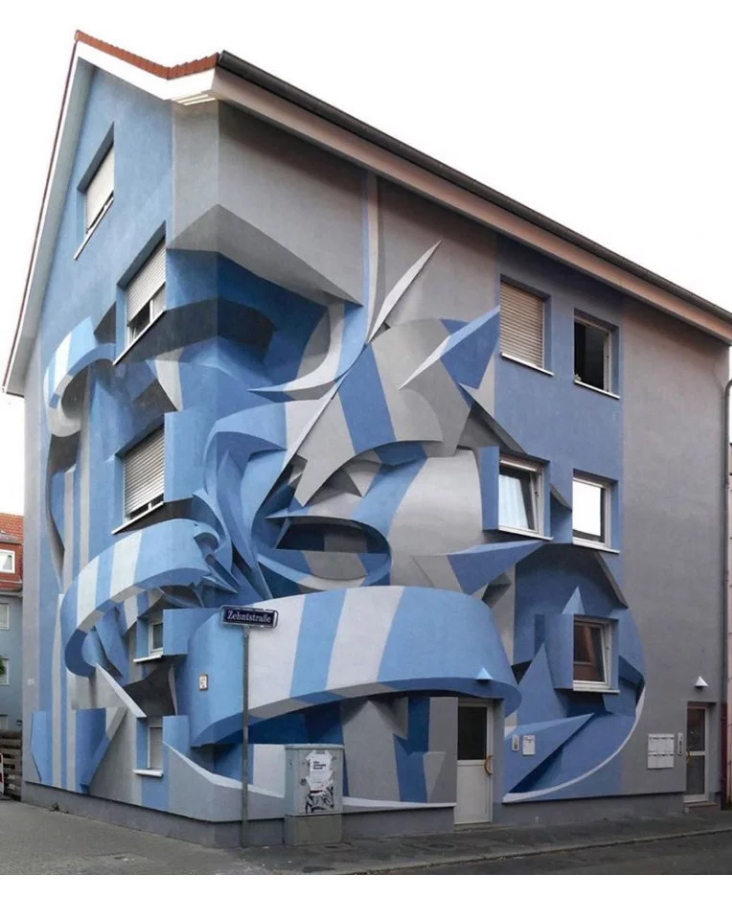 #意大利顶级墙艺艺术家#立体感的外立面也可以直接画吗?可以,如果你是Peeta这样的艺术家的话
source: designboom
peeta has transformed the facade of a private residential building in germany with one of his large-scale anamorphic murals. the italian artist, whose real name is manuel di rita, painted his geometrical design on a street corner in mannheim for the 2019 stadt.wand.kunst mural project.
peeta uses abstract forms to distort architectural structures, merging sharp lines with curved forms and areas of shade. together they create what appears as a large-scale sculpture, seemingly protruding from the existing structure.
'I loved this building since the beginning and I tried my best to combine multidisciplinary skills to transform it while keeping its original taste,' the artist wrote on instagram.
艺术家Peeta说我选择在这个住宅楼创作,是因为我喜欢这个楼,而且我竭尽所能通过各种技能让这个楼看起来不同但又保持原始的韵味。
如果你想找Peeta这样的艺术师大咖创作项目,可以联系我们!