欧洲最大的纤维水泥板供应商 Fibre cement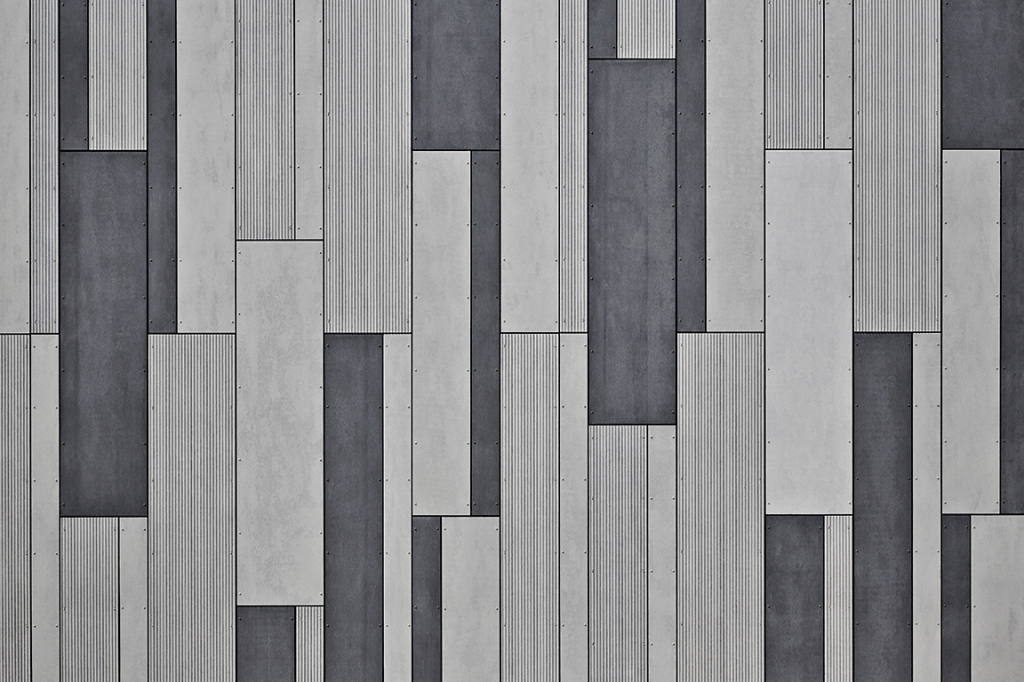 EQUITONE是欧洲欧洲最大的纤维水泥板供应商,他的材料是由建筑师设计的也,也是为建筑师服务的材料
EQUITONE is a through-coloured facade material designed by and for architects. Our company has produced these façade panels since the 1950´s¨. Every EQUITONE panel is unique, showing the raw, untreated texture of the fibre cement base material. Fibre cement is a cement composite material that consists of cement, cellulose and mineral materials, reinforced by a visible matrix. Nothing else. The EQUITONE material comes in a maximum panel size of 1,25 x 3m (4´x 10´) and can be transformed in any size or shape in the workshop or on-site. Furthermore, the material can be perforated or printed. Visible and invisible rainscreen fixing methods include riveting, screwing and bonding on metal or wood supporting frames. No matter what design options you explore, the through-coloured nature of EQUITONE assures crisp, monolithic details.
纤维水泥板生產過程
當Ludwig Hatschek在19世紀末發明纤維水泥板, 他利用簡單的過濾程序结合了地球基本的元素 : 礦物物料, 水, 空氣及火(熱力) . 他把這合成物料命名為¨Eternit¨, 暗示這新物料的優越耐用性. 我司之母公司,Etex 集團已由1905年開始生產此物料至今. EQUITONE®外牆物料為最近研發的最新革命性及獨特物料.
Hatschek生產過程使每件板有獨特及個別性質感的纤維水泥板. 大部份EQUITONE外牆物料是沒有人造色面, 使此通体一色物料可表現其天然的型格.
纤維水泥板遺產
1950年代, 一班領導業界的積師如Walter Gropius為先駒以有塗層的纤維水泥板使用於通風外牆 (雨屏) 系统, 設計師Willy Guhl用一幅纤維水泥板創造了著名的摇椅, 這個設計至今仍見證纤維水泥基本物料作擁有核心素質: 薄, 輕但堅不可催及美丽
在1987, Herzog & De Meuron建造了一幢大樓而永遠改变了纤維水泥物料的發展, 這是利口楽在勞芬的儲存倉, 外牆選用了沒有塗層的纤維水泥板, 這纤維水泥板閘門設計是反影了內裏纸板貨箱, 啟發我司開始工業研發這天然未經處理的纤維水泥物料.
今天EQUITONE擁有全系列的通体一色, 天然的纤維水泥物料. 現今有領導性的積師如Souto De Moura, Herman Hertzberger, Delugan Meissl及眾多的積師已發掘及將EQUITONE物料演變成卓越的外牆設計.
目前他们广州那边有一个供应商, 我们需要联系核实后公布联系方式
material contact: to be confirmed