纽约共享办公室 -B&W co-working space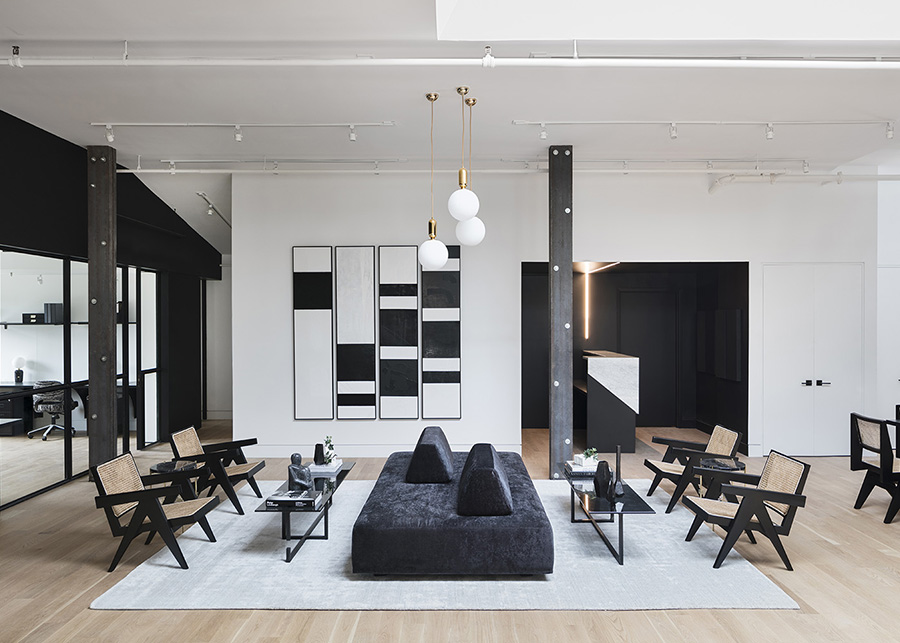 纽约曼哈顿市区的一个共享办公室,特意给自由职业者解决办公的问题
We find it slightly surprising that co-working spaces are still popping up all around the globe. But perhaps we should not feel that way. After all, large companies have been dismantling inflexible and oversized head offices in favour of teams telecommuting, working from home and gathering infrequently for meetings.
The focus of work is on results, not on how many hours you sit in an office or where or when you accomplish your task. That's all welcome and healthy and good.
Many companies are also relying more and more on freelancers, and many former employees are happily adapting to the more flexible option of working for whomever they want.
Our bafflement is not so much about these phenomena as it is about the need or wish of people to work together, even if only in appearance.