美国露台酒吧设计-西班牙风情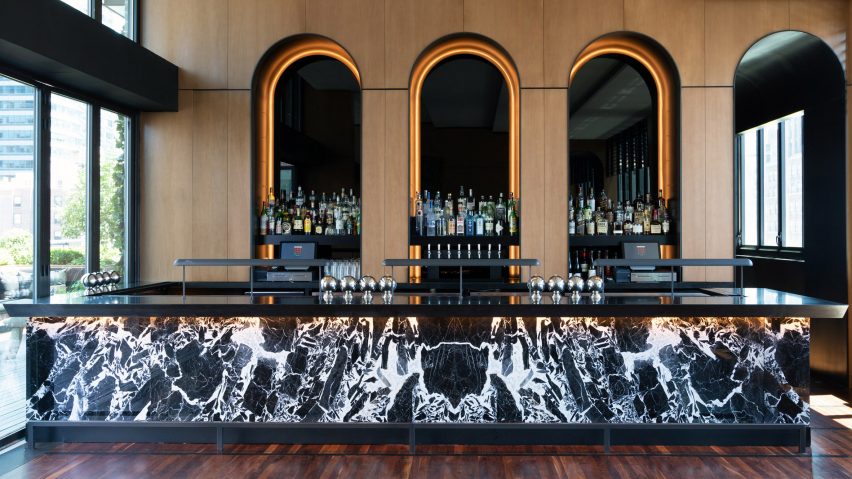 American design studio BHDM has chosen warm materials and Spanish-influenced motifs for the interior of this bar
American design studio BHDM has chosen warm materials and Spanish-influenced motifs for the interior of this bar, located at the top of the AC Hotel near New York's Times Square.
One of the latest additions to the city's array of rooftop bars, Castell occupies the top level of the Marriott-owned hotel, which was designed by Helpern Architects and opened Summer 2018.
The new building is positioned directly opposite Renzo Piano's New York Times tower, and among Midtown's dense cluster of skyscrapers, providing dramatic views from its lofty windows.
BHDM Design founder Dan Mazzarini was responsible for the bar's interiors, which he envisioned as "a warm and sexy rooftop living room lounge with strong geometric influences, inspired by the vaults and shapes of Spanish architecture".