英国设计师高端时尚影响下家具系列furniture inspired by haute couture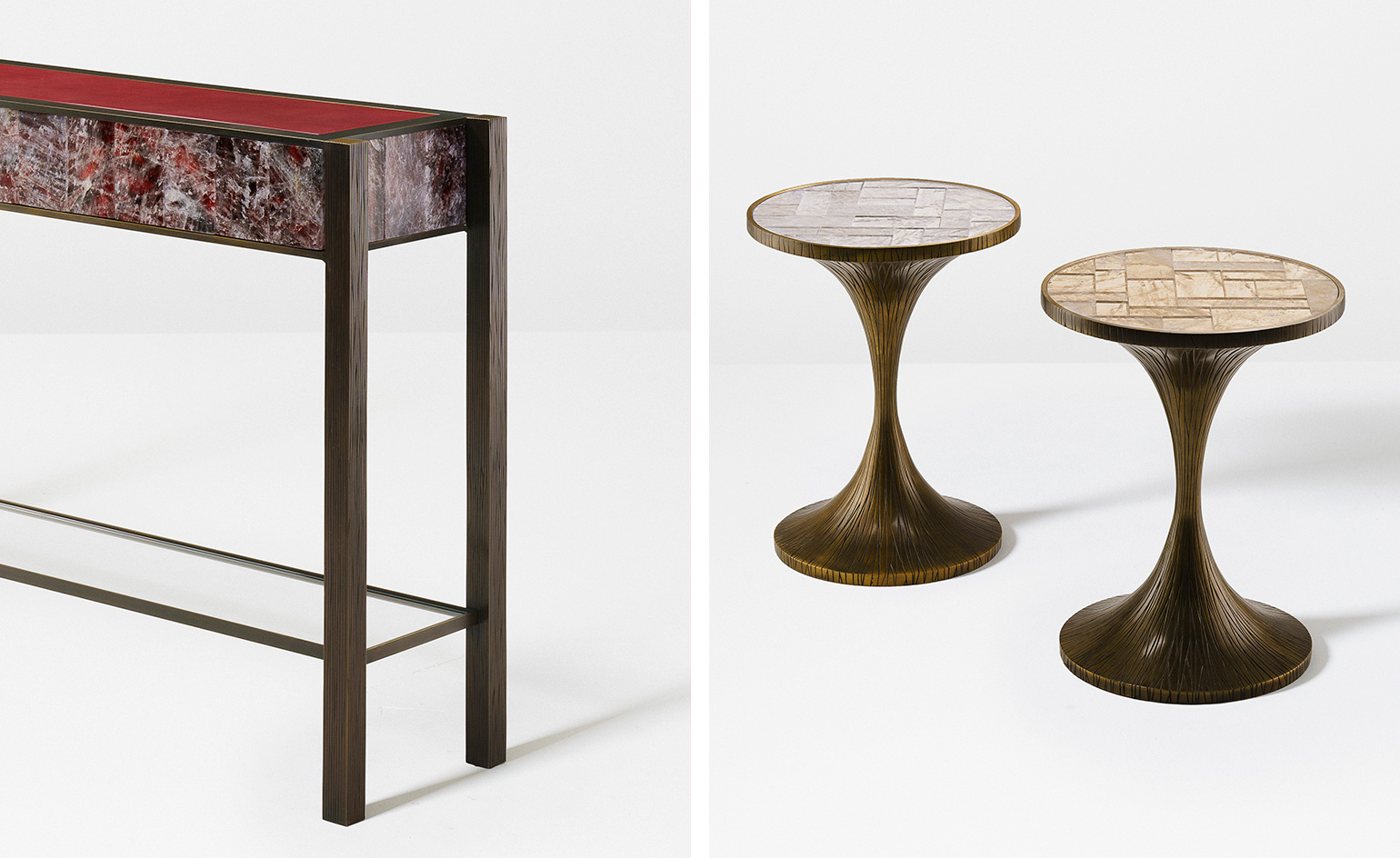 驻英国设计师Sultana先生的家具风格带着异域情调而又中性两性,这是他最新的产品系列"Narmina"…
,该系列的影响来自高端定制时尚和香奈儿的缝纫工艺,艺术装饰以及壁画装置等
(this article and images from wallpaper).
Maltese-born, London-based designer Mr Sultana is known for instilling his furniture with exotic and eclectic references – his latest collection, 'Narmina', is no different. The new offering touches on influences from haute couture and Coco Chanel's sartorial credentials, to the Indian Maharajas' personal collections of art deco, and the work of Catalan fresco painter José Maria Sert.
Sultana's in-depth research (a strong suit of the designer) brought to life the most fascinating details of these inspirations. Take for example, the rock crystal collections of Sert's wife, Misia. The Serts decorated their Rue de Rivoli apartment with crystal shards – a material new to Sultana, whose recent collection included amber-coloured rock crystal on table tops and lamp bases.