荷兰设计公司Formafantasma用火山岩设计的地砖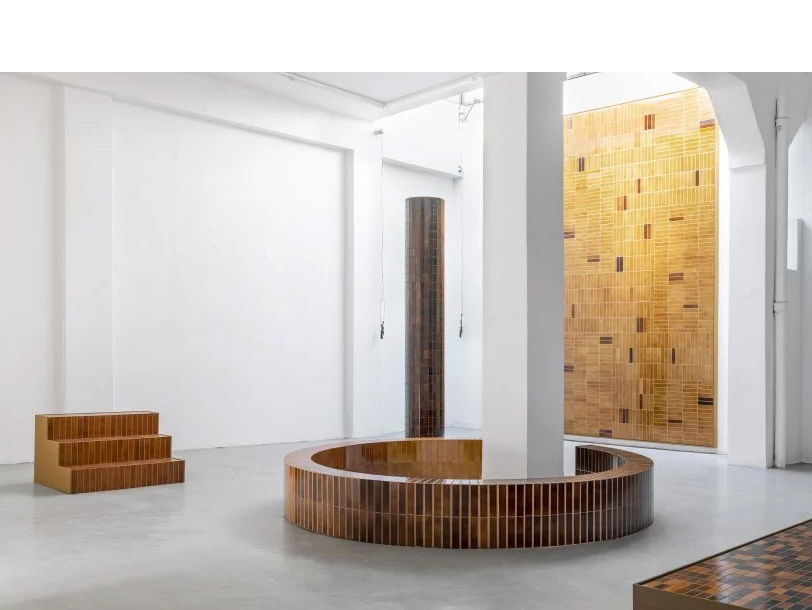 amsterdam-based design studio Formafantasma 联合dzek 推出了此款火山岩系列
this article is from Designboom
amsterdam-based design studio formafantasma explores volcanic lava as a building material, proposing a unique and innovative use for it. in collaboration with dzek they designed 'excinere', a refined collection of volcanic ash-glazed tiles made for both interior and exterior surfaces. the collection is exhibited during milan design week at via giulio e corrado venini 85.
formafantasma designers, andrea trimarchi and simone farresin, were inspired by the landscape and culture of sicily. trimarchi grew up in the area, against the dramatic backdrop of mount etna and brought his observations forth for this project. they collaborated with dzek, a company that partners with designers to create original architecture materials and products, to bring their volcanic tiles to life.
the novel material is naturally-occurring, self-generating, and abundant in the volcanic area. 'excinere' aims to further explore the possibilities and applications in design for volcanic lava. the collection also highlights the connection between humans and powerful forces of nature such as volcanos. after three years of exploding and imploding the research materials, the designers achieved the careful balance of porcelain, ash glazes, firing temperature and method to create their curated tile collection.
此品牌并未在亚洲开始出售此品类