卫浴家具设计New furniture & bathware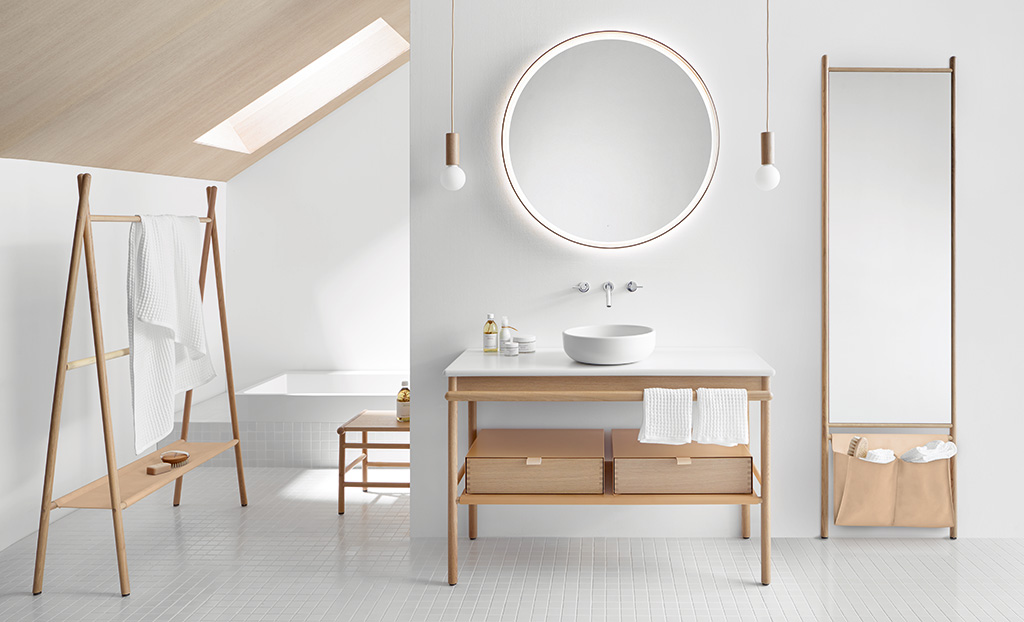 2017年卫浴家具概念新系列Mya collection from Burgbad
来着德国的卫浴品牌,清新而优雅Mya系列, 平易近人,精致,现代时尚,随意,造型上虽然有着男性感的线条,但是原型带灯的紧张却又是柔美的提亮Expect to be captivated!
Open, warm-hearted and easy-going: bathroom users will find Mya irresistible: exquisite, curved wooden elements meet soft feel leather, matt finish ceramics meet warm light, and practical accessories meet functional freestanding benches and clothes rails.
However, Mya also has a different side: thanks to the contemporary design language, Mya in black also has a modern, casual and certainly masculine character, from the wood to the vanity unit. An all-round illuminated mirror adds a sophisticated touch.