Walter Knoll德国办公和家居顶级家具品牌-German top luxury furniture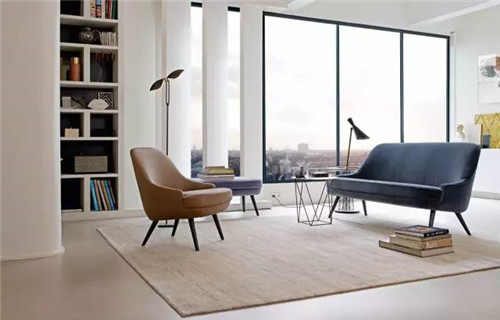 Walter Knoll万德诺来自德国的百年历史奢侈办公和家居类综合品牌。a Germany top luxury brand has office, public,home furnitures.
In details, Walter Knoll has one of the top positions in the ranking of the "Top 50 German luxury companies" compiled by the firms EY, INLUX and KEYLENS. The company ranks eighth and is thus considered the top furniture brand in the German high-end segment.
Besides the companies' overall performance, the consulting firms EY, INLUX and KEYLENS also took into account long-term development through the categories of digitization, innovation, sustainability and customer focus. "The interconnectedness of people in the course of digitization has made customers autonomous. Therefore, customer centricity is an important prerequisite for the future success of luxury brands too," says Petra-Anna Herhoffer, initiator and organizer of the LBD Luxury Business Day, during which the study is presented each year. As the ranking shows, the success of German luxury companies is based not only on performance, but above all on the ability of companies to familiarize with their customers.
Out of 106 companies, the consulting firms identified the best 50 companies in the German luxury market. For the first time, the study added a customer perception survey sampling over 1,000 final customers.
作为德国进口家具品牌Walter Knoll,已经有150多年历史的万德诺一直引领时代的潮流。他独特的设计风格不断地改变着时代的品味。他是现代美学的偶像。他不断地用令人惊喜的创新技艺和精湛的设计引起世界的轰动。
如果用一个词来形容Walter Knoll这家百年家具公司,那便是大家风范。严苛的选料、精湛的工艺、不断创新的设计,在每一件家具中展现无遗。
Walter Knoll成立于1865年,从创建伊始便专注于生产高端皮质家具,它的故事源自对古典价值和现代设计的信心。几十年来不断向世人展示其独到的设计,并继续谱写着家具产业发展的历史,Walter Knoll所推出的最新设计总是奠定业内发展的趋势,使其成为整个家具行业进步与革新的引领者。
现在,有超过30款Walter Knoll的经典产品被纽约现代艺术博物馆所收藏。
direct contact联系:
可以委托我们联系或者直接联系他们公司销售经理:
Area Manager
GIUSEPPE PEDITTO
+60 (12) 236 0386
giuseppe.peditto@walterknoll.de